Rosemary is a fragrant evergreen herb native to the Mediterranean. It is used as a culinary condiment, to make bodily perfumes, and for its potential health benefits.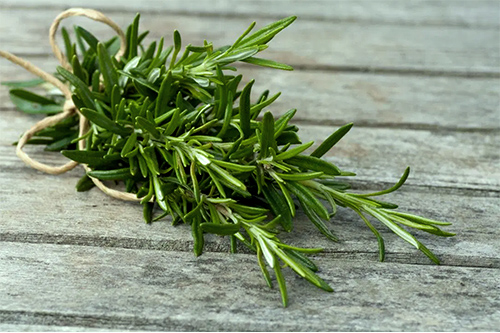 PinterestRosemary has leaves shaped like needles and pink, white, blue, or purple flowers.
Rosemary has a range of possible health benefits.
Antioxidants and anti-inflammatory compounds
In Europe, rosemary is often used to help treat indigestion. In fact, Germany's Commission E has approved rosemary for the treatment of indigestion. However, it should be noted that there is currently no meaningful scientific evidence to support this claim.
Enhancing memory and concentration
Scientists have found that rosemary may also be good for your brain. Rosemary contains an ingredient called carnosic acid, which can fight off damage by free radicals in the brain.
Some studies in rats have identified that rosemary might be useful for people who have experienced a stroke. Rosemary appears to be protective against brain damageTrusted Source and might improve recovery.
Some studies have suggested that rosemary may significantly help prevent brain aging.Trusted Source The therapeutic ability of rosemary for prevention of Alzheimer's shows promise, but more studies are needed.
Protection against macular degeneration
A study published in the journal Investigative Ophthalmology & Visual Science, led by Dr. Stuart A. Lipton, Ph.D. and colleagues at Sanford-Burnham Medical Research Institute, revealed that a carnosic acid, which is a major component of rosemary, can significantly promote eye health.
This could have clinical applications for diseases affecting the outer retina, such as age-related macular degeneration – the most common eye disease in the United States.
Rosemary is usually safe when taken in low doses. However, extremely large doses can trigger serious side effects, although this is rare.
High doses of rosemary may cause miscarriage; therefore it is not advisable for pregnant women to take any supplemental rosemary.
Acouplecooks.com/rosemary-recipes
Farm2Hope gives full credit for the following article to the author 'Sonja Overhiser' referenced in the above url.
10 Rosemary Recipes to Try
Here are all the best rosemary recipes to use this fresh herb! The evergreen flavor is perfect for adding flavor to potatoes, breads, dips and more.
And now…the top rosemary recipes to try!
Got fresh rosemary to use up? We've got recipes! This earthy, evergreen-scented herb is a way to step up all your recipes. It pairs beautifully with potatoes, is fantastic in breads, and adds a rich flavor to roasted vegetables. Because it's so strong, you can use a light hand! You can even simply chop it up and add to olive oil with sea salt as a dip for bread. The simpler the better!
Here are all our favorite rosemary recipes for using this herb! There's everything from lemony roasted potatoes to creamy white bean dip. It's also perfect for drinks, like tea and flavored waters. And don't forget to use it as a drink garnish! Here are all the best ways to use this pine-scented herb.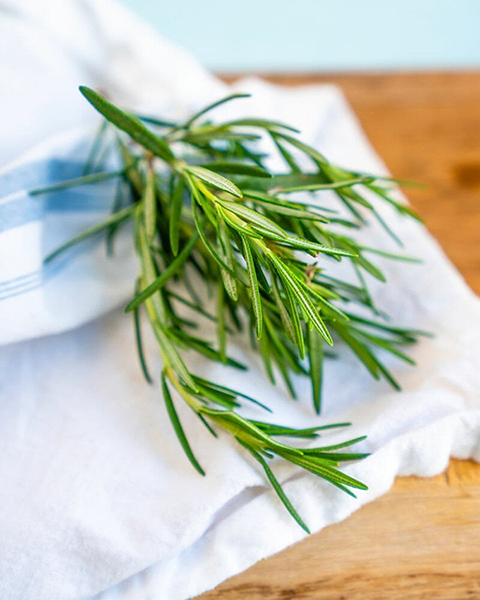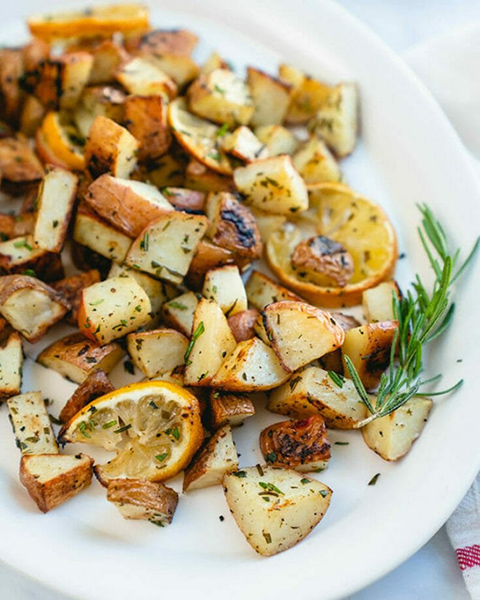 Rosemary Roasted Potatoes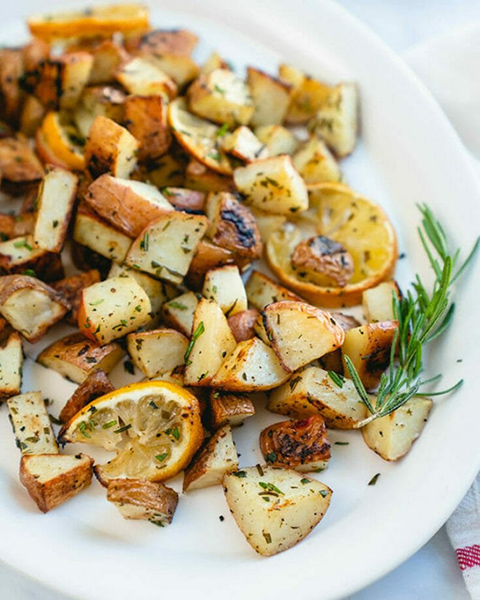 One of the best rosemary recipes out there: rosemary roasted potatoes! Potatoes and pine-scented rosemary are the perfect pair. Here the potatoes are roasted with thinly sliced lemons, infusing them with a tangy flavor. Instead of squeezing on the juice prior to roasting, you thinly slice the lemon and place it on top of the potatoes while roasting. This brings out a much more intense lemon flavor, and it's just the right brightness for the earthy rosemary.
Garlic Rosemary White Bean Dip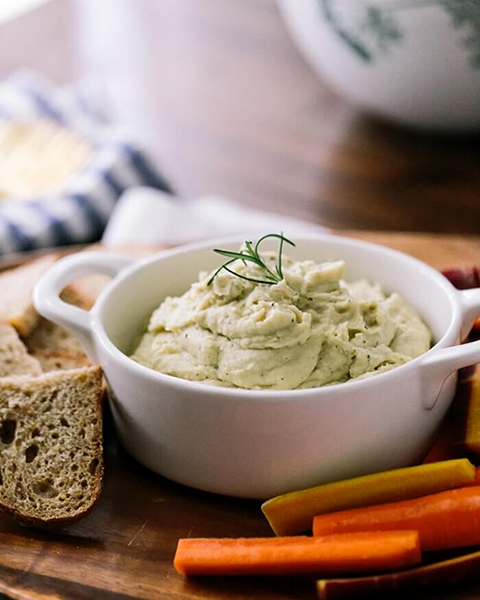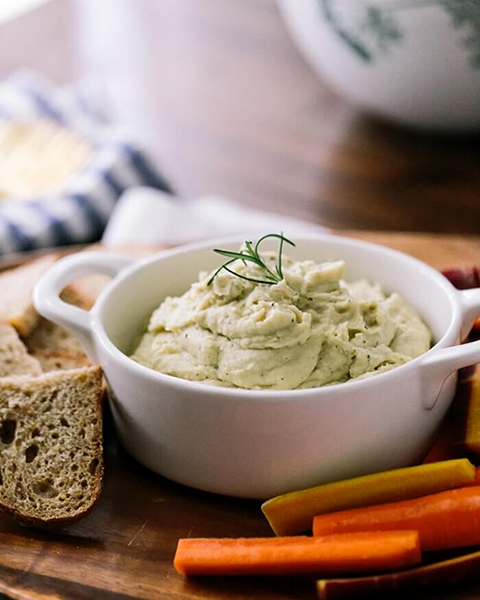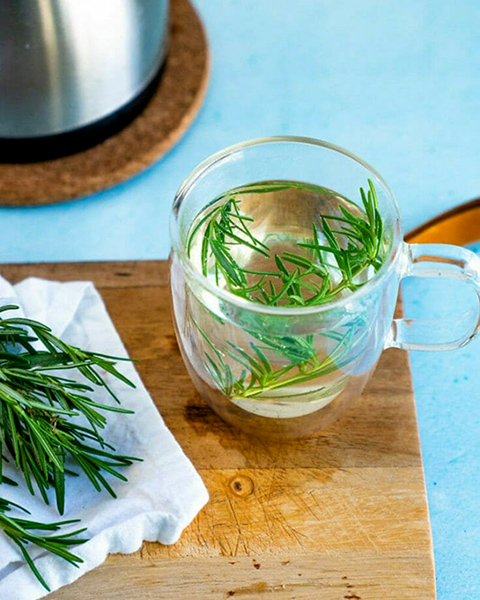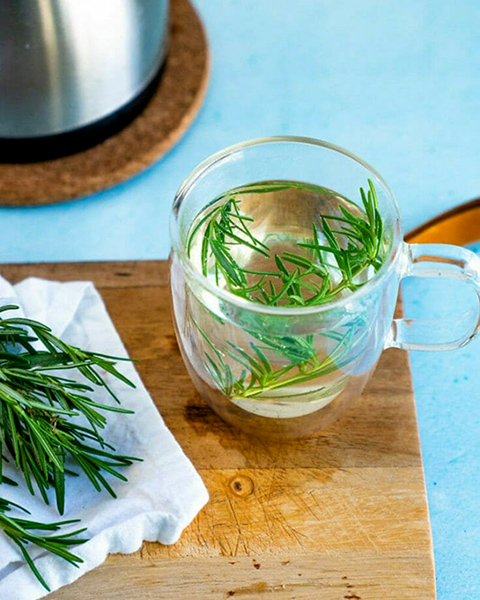 Did you know you can make herbal tea with fresh herbs? Try this tasty rosemary tea! In just 5 minutes, you have a cup of restorative herbal tea. This tea has a fresh, piney essence. Combine it with a touch of sweetener and a squeeze of lemon for the perfect flavor. It's a fun way to make DIY tea, and it makes drinking your daily water much more interesting.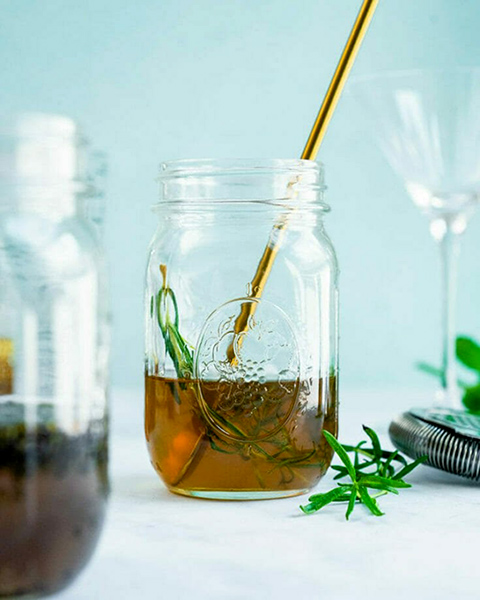 Here's an easy DIY recipe that adds fresh flavor to all your cocktails and mocktails: rosemary simple syrup! This syrup adds just the right herbal evergreen nuance to all your drinks. You'll be surprised at the amount of flavor that comes from just a few rosemary sprigs! It's great for fall and winter to add a hint of cozy, but it works in summer too! Here's what to know about making syrup with fresh rosemary.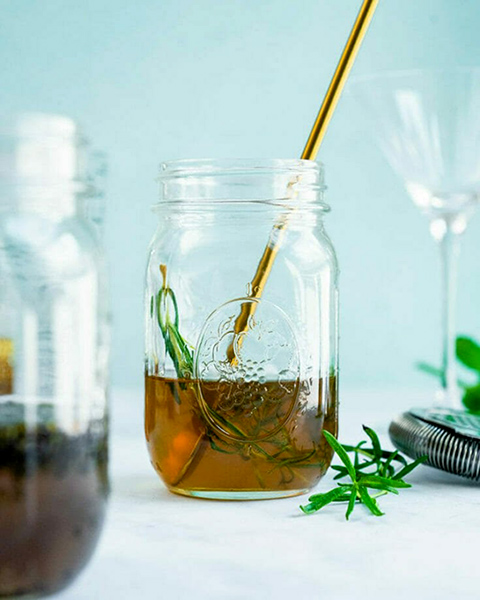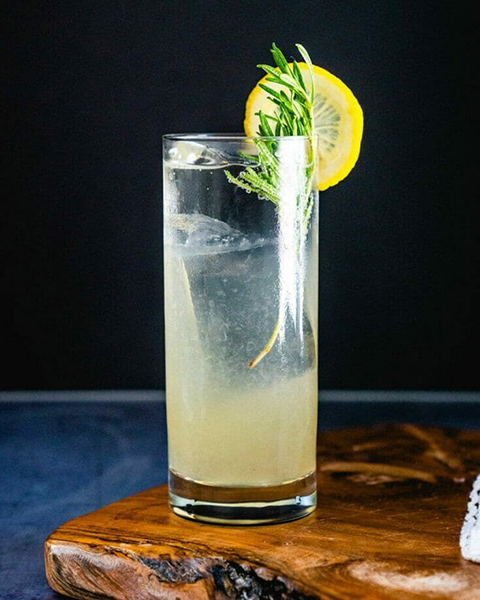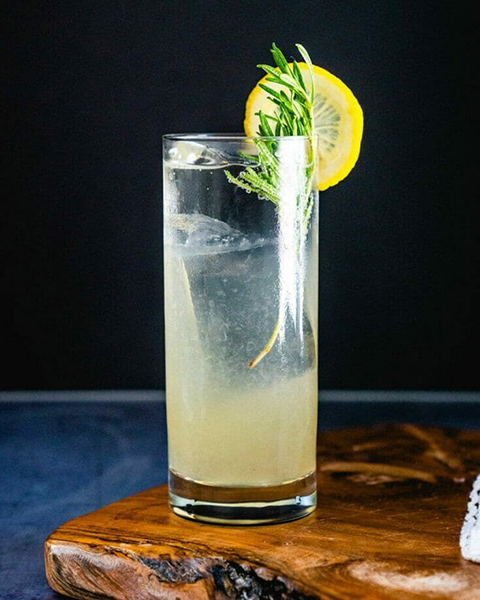 Got rosemary and want to use it in a cocktail? Great idea! Rosemary is fantastic for adding a fragrant, herbal undertone to drinks. Here's the best way we've found to use it: this rosemary cocktail! It's all about bubbly, citrusy, herbal flavor, pairing rosemary simple syrup with lemon, vodka, and fizzy soda water.
Garlic Herb Focaccia Bread
Rosemary is absolutely required for making focaccia bread! The combination of garlic and rosemary is ideal in this bread recipe. This bread is great for sandwiches or to serve with a meal. Once you make the bread, top it with minced garlic, rosemary, and other herbs if you'd like. The garlic herb flavor against the crunch of warm focaccia is perfection.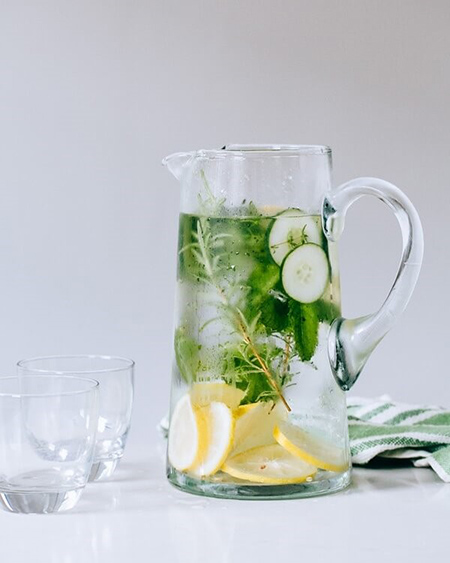 Lemon Rosemary Cucumber Water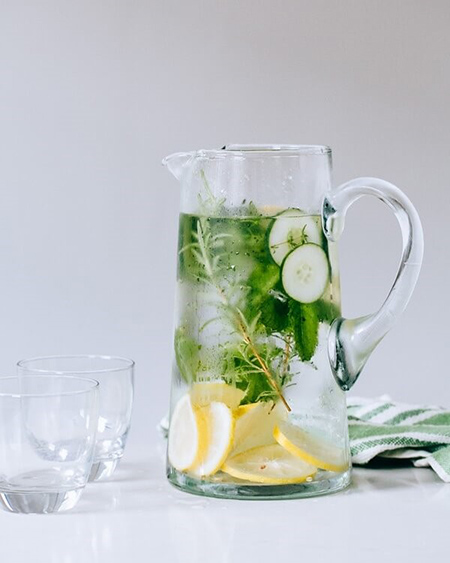 Here's a super simple rosemary recipe for entertaining—lemon rosemary cucumber water! Adding this fresh herb to water with cucumbers and lemons makes for a a tasty, easy, and healthy drink. Let it marinate for a bit and you'll get a super refreshing drink for minimal effort. The rosemary branches make it look simply stunning!
Rosemary Roasted Tomatoes
This rosemary recipe has a secret. Typically you'd roast fresh tomatoes, but did you know you can roast canned tomatoes? Yes, add a bit of garlic and fresh rosemary, and these canned tomatoes are a revelation.
Simply cut whole canned tomatoes in half, then roast until sweet and infused with herbs. Serve them over creamy polenta and cannellini beans for a filling vegetarian meal.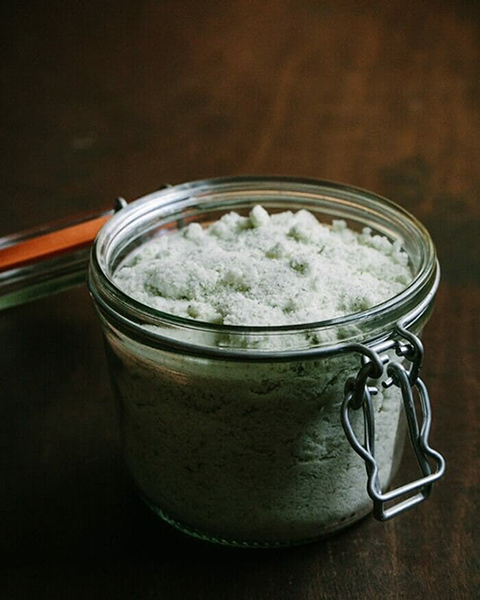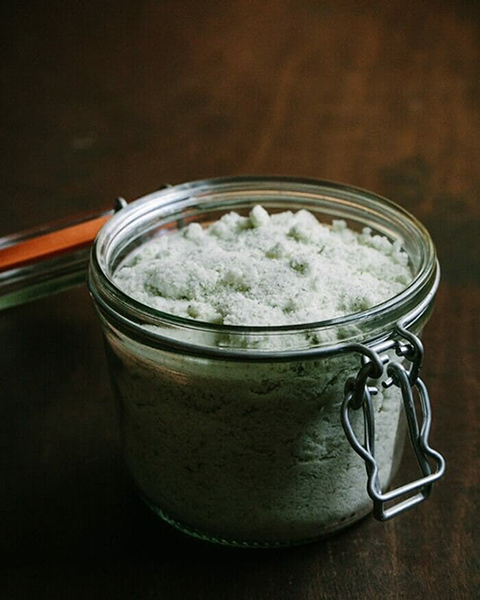 Here's a rosemary recipe to use up all the end-of-season herbs: herb salt! It's full of beautifully herby flavor and it helps to bring that freshness of summer into the winter months. Simply roast the herbs with salt at very low heat for an hour. Then it's ready to use on eggs, avocado toast, and olive oil for dipping bread.
This vegan shepherd's pie is cozy comfort food to the max, and rosemary takes it even further! Imagine: a creamy gravy filled with tender vegetables, lentils and scented with fennel and sage. Then a fluffy layer of mashed potatoes, topped with fresh rosemary. It's layered together in a baking dish and then baked until golden. This one's a whole food plant based (WFPB) stunner.
Apple Cider Sangria (Drink Garnish!)
Lastly, rosemary is perfect as a drink garnish! Here it's shown in our apple cider sangria recipe, a perfect cocktail for fall and winter. It's robust and dark, featuring apples, pears, and orange soaked in Spanish red wine. Add a beautiful rosemary sprig and serve it up two-toned, with apple cider on the bottom and red wine on top.